If you're thinking about taking a trip to Europe, Milan should be at the top of your list. Though it is the second largest city in Italy after Rome, Milan actually has more inhabitants than New York City and London combined. This fascinating city has an eclectic history that dates back to ancient Roman times and is filled with beautiful architecture, including the Duomo Cathedral which was built between 1386-1406. But beyond merely being a fun tourist site, Milan also offers a variety of world-class restaurants, trendy cafés and boutiques for tourists looking to spend their hard earned euro.
When is the best time to visit Milan?
The best time to visit Milan is between March and May. In the spring, temperatures are mild and people will be out enjoying themselves in the great outdoors. Because of its proximity to the Alps, Milan also has a mild winter, making it a better option for visiting than other cities that are right on the Mediterranean sea.
If you decide to head down to Italy after winter's icy grip on North America comes to an end, your best bet would be April or May when temperatures are mild .
Here's to hoping you have an awesome trip during this fantastic time of year!
Things to know before your trip to Milan.
• If you're looking to walk around Milan, comfortable shoes are a must.
• You shouldn't expect to have a personal waiter at your table during a meal at a restaurant. Unlike Americanism, in which servers hover over patrons and are ready to refill drinks or clear dirty dishes. It's customary to call the waiter or waitress over for anything you may need.
What to do while touring Milan.
We have put together this list of our favourite Milan attractions that will keep even the most restless traveller occupied while in Italy's fashion capital.
So without further ado, let's explore some of the best things to do in Milan!
Pavia Palace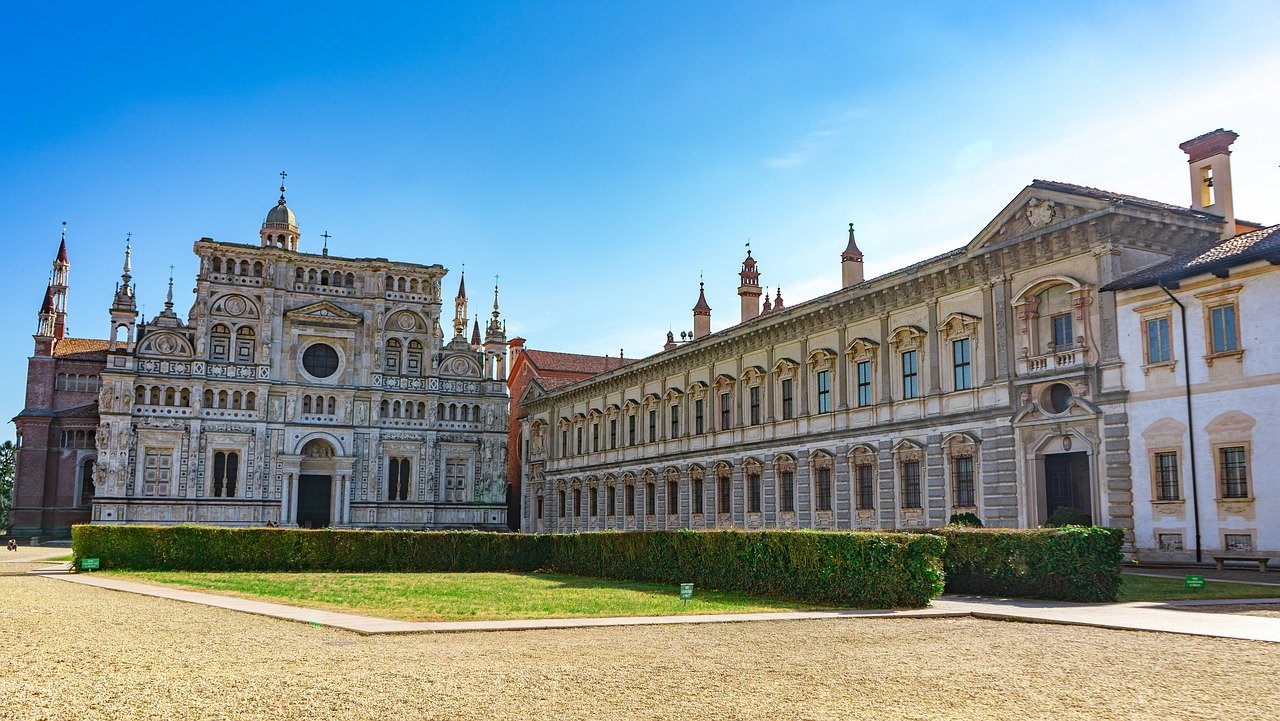 Pavia is located about 30 minutes from central Milan. This former Royal palace document 6 centuries of Italian history and is home to many beautiful historic artefacts. Areas within the Palace include a Medici Chapel, The Camera di Galatea, and areas used by the Italian Royal Family.
Fendi - Via Mazoni street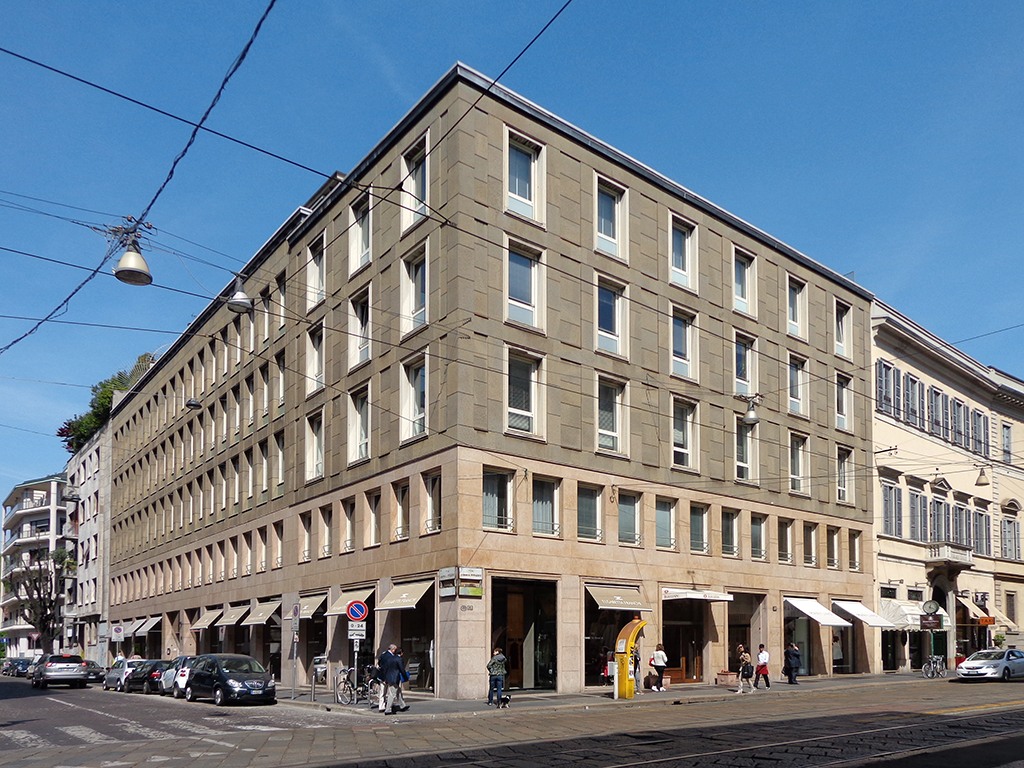 The Italian fashion giant is located on Via Manzoni. Fendi was founded in 1925 and the store is currently owned by Karl Lagerfeld. Inside you will find beautiful Fendi merchandise as well as its flagship store in Milan. To purchase some of your favourite Fendi goods look forward to what is a unique walk through their luxurious showroom; this happens during the opening hours of 11AM - 7PM (Tue-Fri) and 11AM - 5PM (Sat-Sun). The opening hours can vary depend on days of the week.
Navigli Canals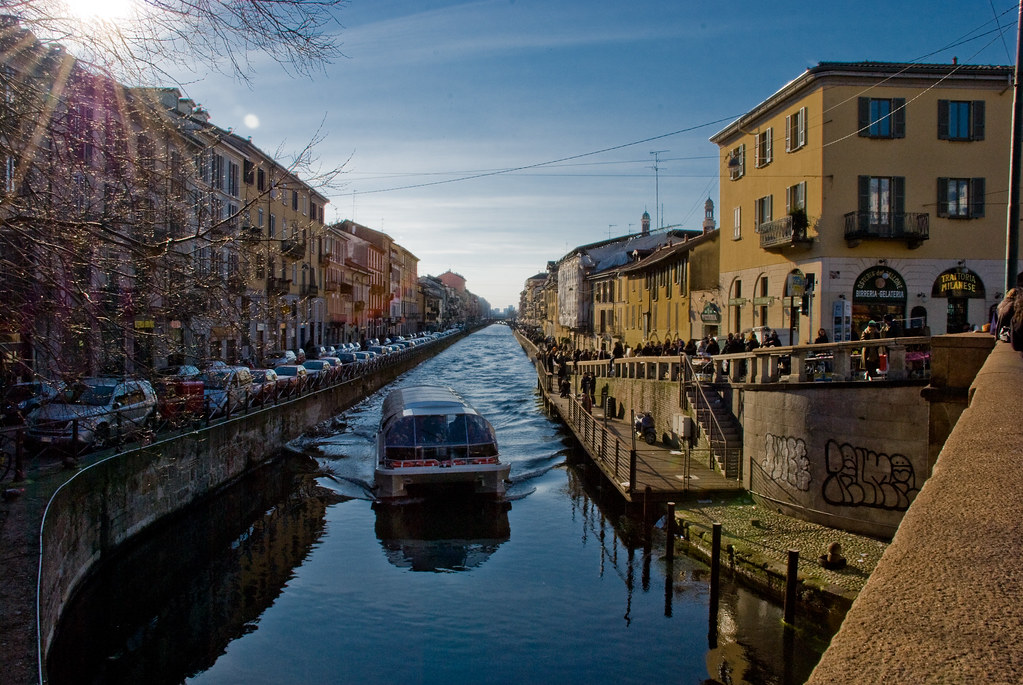 If you are looking for something a little different in Milan, why not check out this waterway that is lined with bars and cafes? You can hop aboard a Paddle Boat and enjoy the beautiful Milanese sunset while cruising the tranquil water. The area is full of shops as well as good places to eat, so make sure to take your time here. -Botanical Gardens: More than 10,000 species of plants will amaze you at this beautiful garden that is located approximately 15 minutes from the city centre. You can also take part in the many activities that are on offer throughout the year, including musical concerts and exhibitions.
Gateway of Italy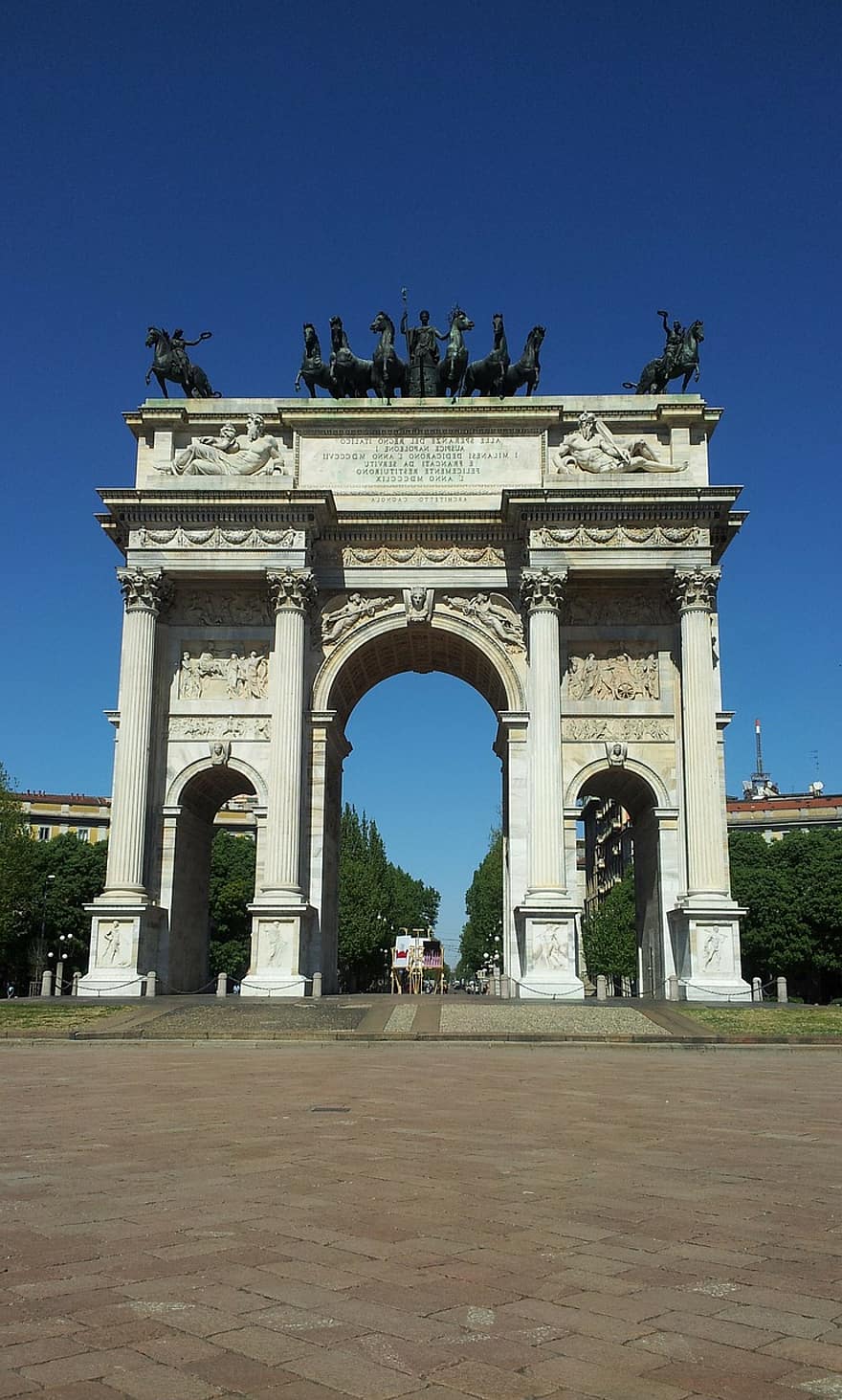 This monument is located in front of the central railway station and was built to welcome King Victor Emmanuel III to Milan. It is inscribed with the 'Vittorio Veneto' battle, in which Italy was victorious.
Duomo di Milano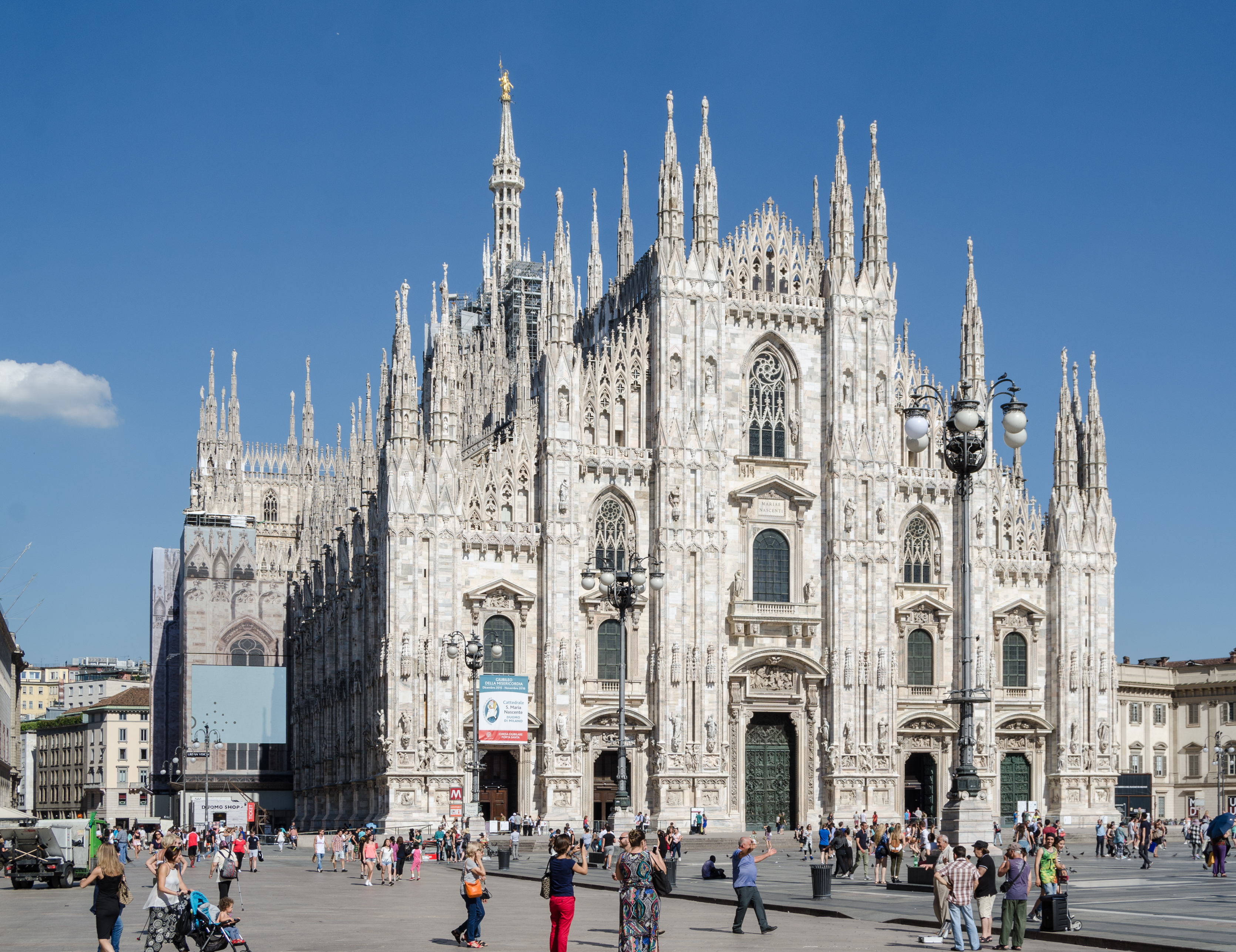 Literally translating to 'Cathedral of Milan'. The church was built by Francesco Borromini between 1607 and 1663 and is one of the most significant buildings in the world. The outside has a beautiful façade with plenty of paintings and decorations. The interior is equally impressive and contains gorgeous marble statues, frescoes and murals.
Castello Sforzesco
This castle is located in the city centre and was originally built over 700 years ago as the residence of the Milanese Sforza family. It was later passed to the Milanese Dukes until it was sold to Henry II of France in 1550. The castle has been used as a prison, court house and now hosts both an exhibition centre as well as private events and exhibitions.